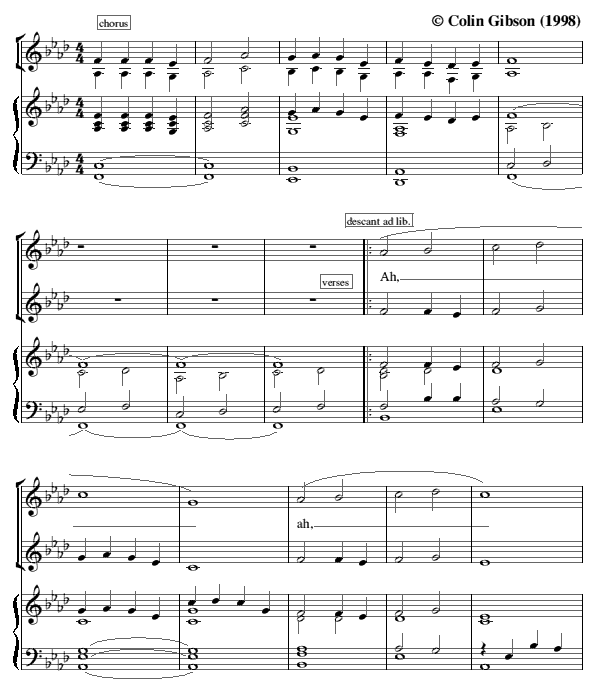 VOICES OF THE EARTH
 
Listen to the voices,  listen to the voices of the earth.
 
1.
Song of the forest
stirring in the wind.
dreaming an ancient dream;
but the wind is sighing,
sighing for the forests
dying on the face of the earth.
 
2.
Song of pukeko
splashing in the reeds,
song of the glistening stream;
but the birds are crying,
crying for the dying
waters on the face of the earth.
 
3.
Song of the grasses
waving to the sun,
clothing the fertile soil;
but the sun is clouded,
grieving for the spoiling,
mourning for the wasting of the earth.
 
4.
Song of the great whales
singing in the blue,
calling from deep to deep;
but the song is sorrow,
sorrow for an empty
tomorrow in the oceans of the earth.
 
If we only plunder,  if we always blunder,
we may lose the wonder,  silence all the voices of the earth.
 
 
words and music © Colin Gibson 1998
Permission is given to reproduce this material,  with acknowledgement,
for non-commercial use in a congregational or similar setting.