Text Size

Latest News Articles
Most Viewed News Articles
Article Information
Added September 19th, 2010
Viewed 1224 times
The Acts of the Apostles presented by the Youth Group.
Added on September 19th, 2010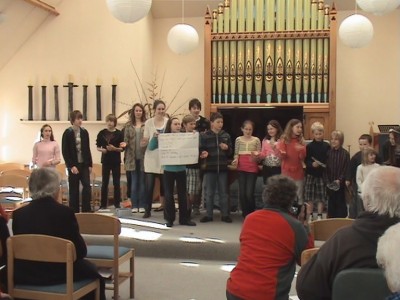 At Mornington Church on 15th August, 2010, the Y@M group presented the first 10 chapters of the Acts of the Apostles in a lively and engaging way with video and drama.
For futher photos of this event see under Photos, Youth Matters Gallery.